SPRINGFIELD, Mo. (May 11, 2023) – The 2023 Bass Pro Shops/ Cabela's Texas Team Trail presented by Progressive is headed to Choke Canyon Reservoir for the 2023 Championship and to determine the winner of the 2023 Progressive Team of the Year race. There will be two boats, cash, a variety of prizes as well as several contingencies awards up for grabs at the event. The event will showcase the top 75 teams from the regular season standings. Two boat and motor packages will be awarded the weekend of June 3rd-4th, a 2023 Nitro Z18 with a 150hp Mercury Pro XS will go to the winning team of the championship, and a 2023 Ranger Z518 with a 150hp Mercury Pro XS will be awarded to the 2023 Progressive Team of the Year. The stakes have never been higher for the Texas Team Trail, and anglers are eager to get to Choke Canyon.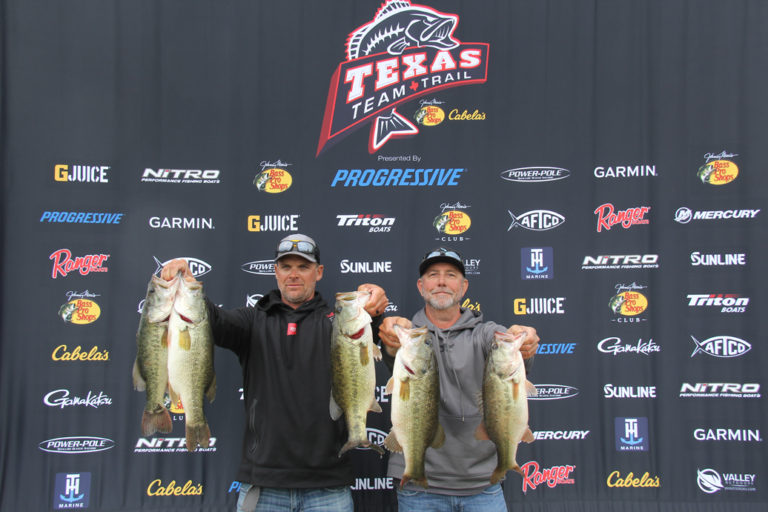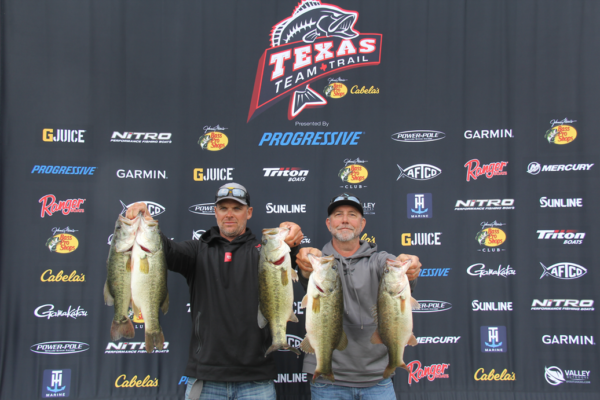 2023 TEXAS TEAM TRAIL Team of the Year Points Leaders- Russell Cecil & Todd Castledine
When anglers think about fishing in Texas and look at the history of tournament bass fishing, the names Russell Cecil and Todd Castledine stand out immediately. Both anglers have a rich history in the state of Texas and have made a name for themselves among multiple tournament trails, including national trails, throughout the last decade. "We are excited at the opportunity to keep the lead and win the boat", said Mercury & Sunline angler Russell Cecil. "There is a lot more than just bragging rights on the line, there is a serious payday out there for a TEXAS TEAM TRAIL team and we hope to be that team that walks away with it. It has been our goal throughout the entire year, and we have been lucky enough to put ourselves in prime position to meet those goals". The duo has cashed a check in every 2023 TEXAS TEAM TRAIL event and never finished below 15th place. Russel also won one of the Garmin Contingency bonuses this year by being the highest eligible Garmin owner. This awards $500 cash to the highest finishing angler in each of the Bass Pro Shops & Cabela's Texas Team Trail presented by Progressive events.
Furmanek & Kettner maintain Second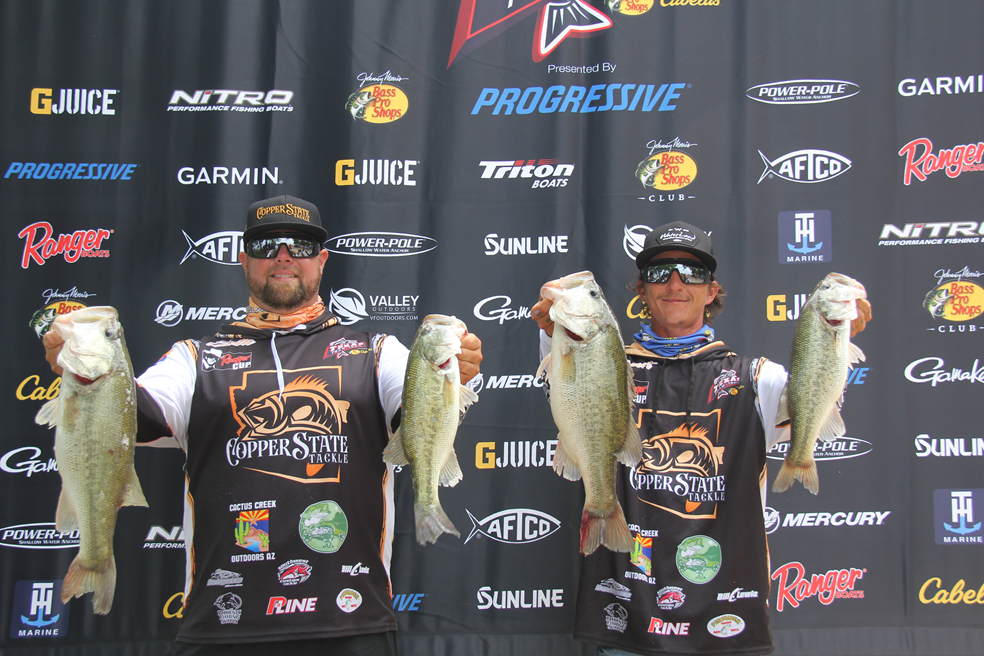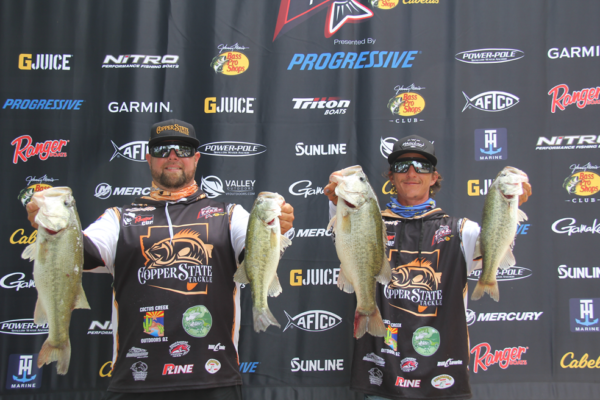 The Arizona team of Seth Furmanek & Robert Kettner have traveled from Phoenix, AZ every event this year, putting in their practice, and have themselves in a good position to give Cecil & Castledine a run for their money. Ranger Boats owner Seth Furmanek commented about the upcoming championship, "…we've busted our tails all year and we couldn't be more blessed to be sitting in the position that we are among some of the best hammers in the state of Texas. The state produced more professional and successful tournament anglers than any other, but we represent Arizona and we want to make everyone proud. Going into the season, we only had previous experience on Rayburn, ZERO on the rest, so to be in the position that we are- man it just feels good, but the job isn't over we want that new Ranger boat bad". The duo finished in the top-10 in points in 2022, so staying consistent all year and cashing checks in three of four regular season events gives them a chance to achieve this goal. "You look at guys like Cecil & Castledine, they are legends in Texas, part of the unique opportunity with TEXAS TEAM TRAIL is letting guys like that compete again other anglers like Robert and I. We have the upmost respect for that team. But when the boat numbers start getting called, we will be focused on one prize and one prize only- and that's taking home the title as Team of the Year".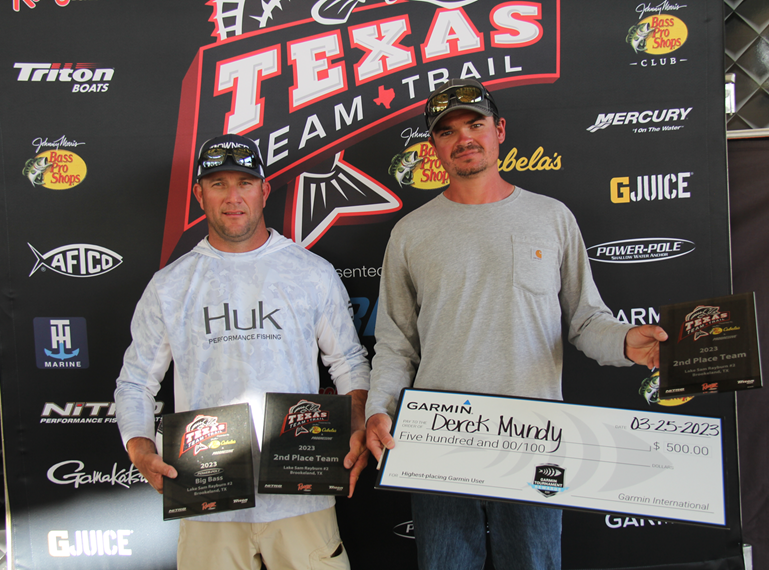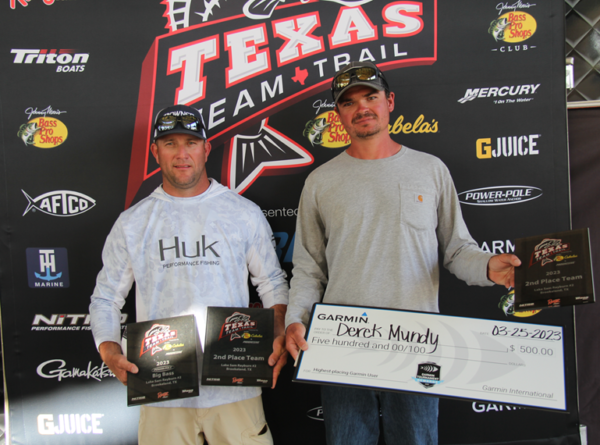 Derek Mundy & Jason Bonds hold Third
The team of Derek Mundy & Jason Bonds go into the championship event on Choke Canyon in third place of Progressive Team of the Year points. After consistent finishes all year long in 2023, including a second-place finish on Rayburn in March. The team has acquired 932 points and is within striking distance of the top spot.
Loyd & Vaughn in Fourth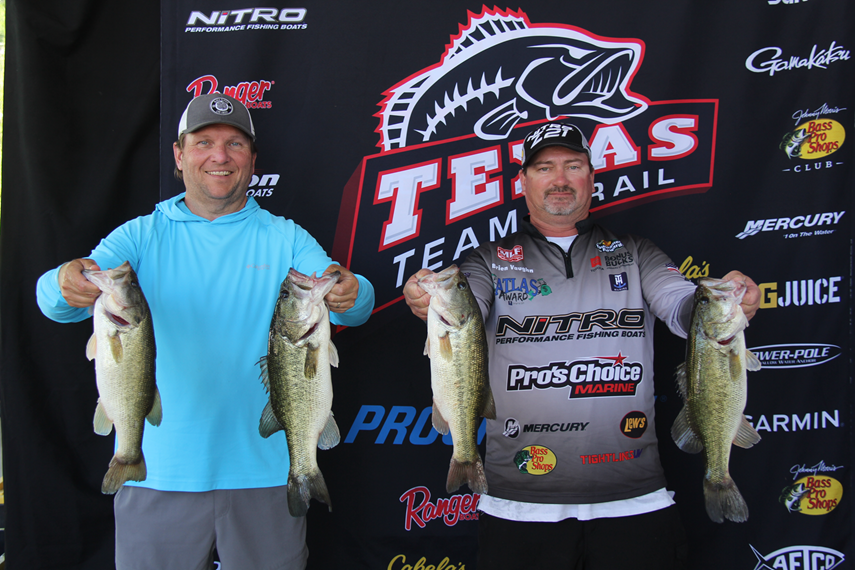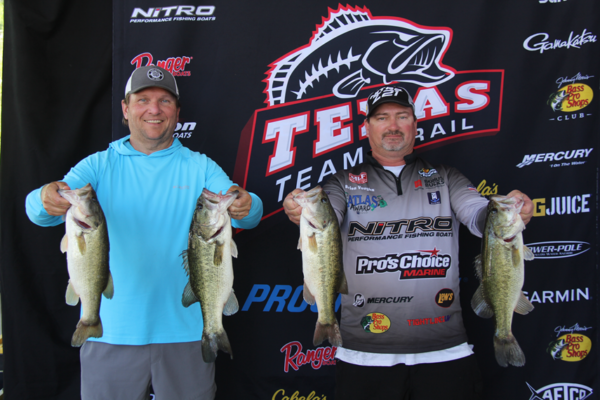 Nitro/ Mercury owners Travis Loyd and Brien Vaughn have fought all year long through tough practices and not "ideal" conditions to find themselves in fourth with just one event left to try and earn their first Progressive TEXAS TEAM TRAIL Team of the Year title. "You look at Texas and these guys are just flat awesome out here. They never miss, they never stumble, they are never off. We are blessed to be in the position we are and can't wait to chase the title at Choke. Both Brien and I have never fished there so things could get interesting. We are going to do our homework and run my Nitro Z21XL all over the lake if we have to give ourselves a fair shot". Both Loyd and Vaughn have also maintained being consistent in 2023, including one Top-5 finish.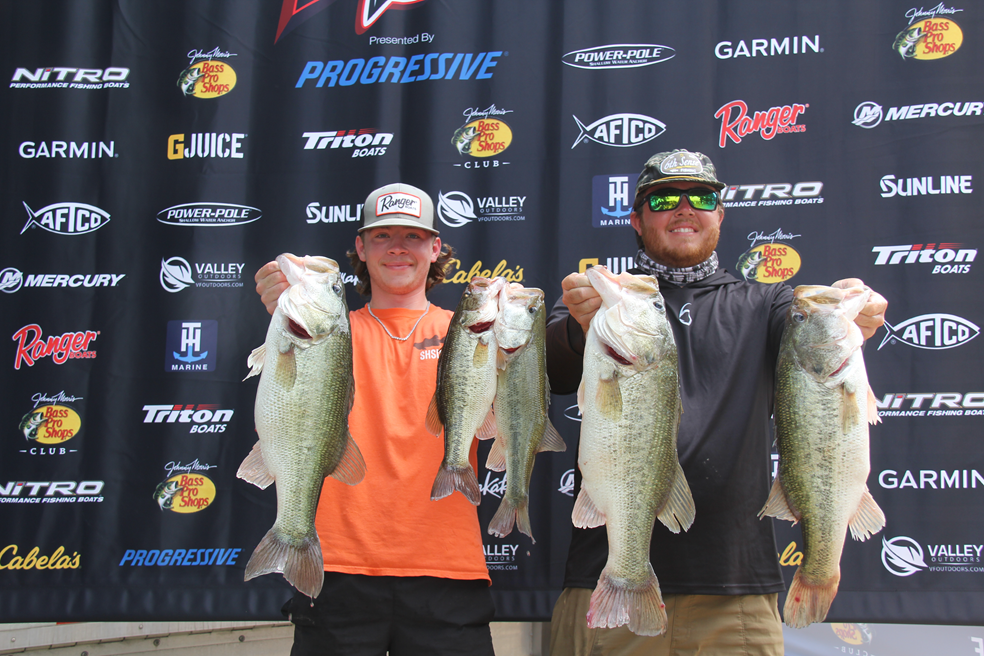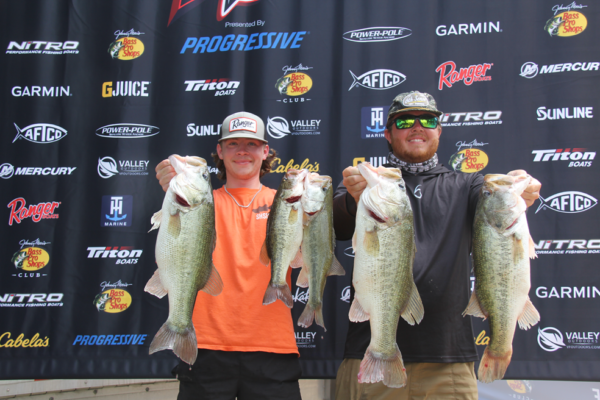 Fair & Castleberry Round Out the Top-5
In fifth position of 2023 Progressive TEXAS TEAM TRAIL Team of the Year points is Spencer Fair & Blake Castleberry. The team comes off the momentum of a Top-10 finish at the last regular season event on Richland Chambers Reservoir and will try to use some history and local knowledge to capitalize on. Fair commented on the upcoming championship event, "Honestly competing on the TEXAS TEAM TRAIL is a very humbling experience. These guys are no joke and will give you a run for their money. The unique format with TEXAS TEAM TRAIL is you can see guys competing against you one weekend, and then watch them on television the very next weekend. There is no off day out here and thankfully Blake and I have been capitalizing all year and we hope to have the same fortune at Choke. That being said, we are just here to compete, we work hard just like the rest of the teams in this position. But we have had this tournament circled on our calendars all year and we are ready to get to work……because no one really remembers anything but those that walked away with the new Ranger Boat and the title 'Team of the Year'".
See all of the event details, Team of the Year points, 2023 results, and information about watching the LIVE weigh-in at https://outdoorteamworks.com/trail/Texas Team Trail/
About Texas Team Trail
Texas Team Trail is a part of the Outdoor TeamWorks family of fishing tournaments. The OTW brand offers a wide range of fishing events from professional tournaments to grassroots fishing derbies. All events are supported by some of the top companies in the nation and include on-site activation and activities, as well as extensive media support.  For additional live updates and information, follow TXTT on Facebook and Instagram.
2023 Proud Sponsors
Bass Pro Shops, Cabela's, Progressive, Nitro Boats, Ranger Boats, Triton Boats, Mercury Marine, Aftco, Garmin, Power-Pole, TH Marine, Sunline, Gamakatsu