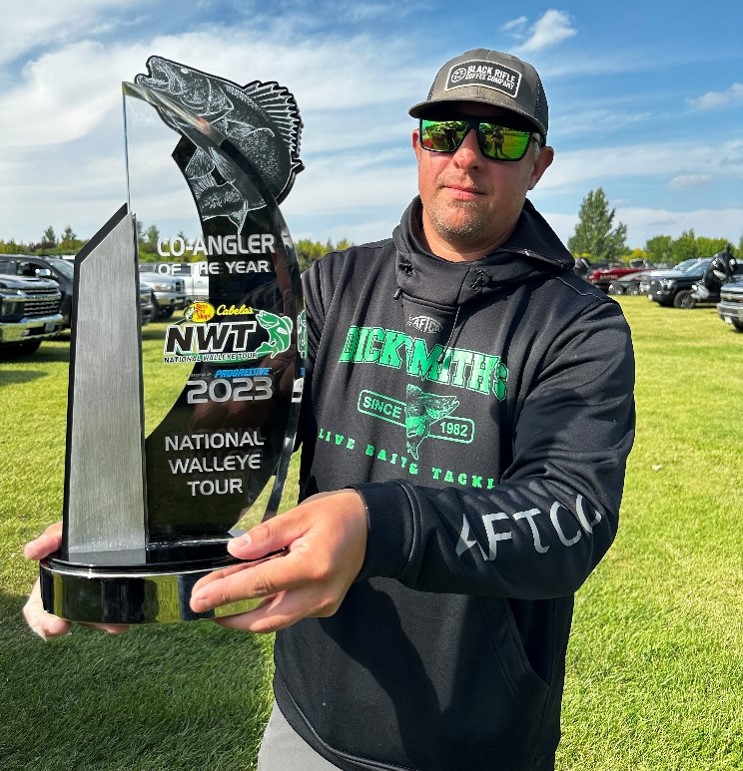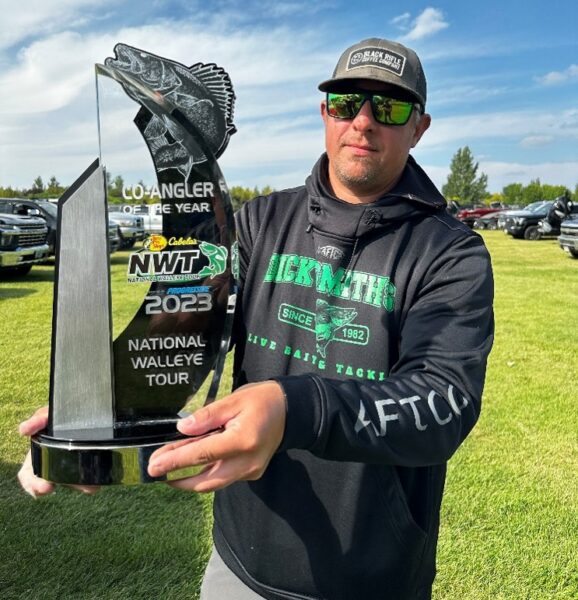 SPRINGFIELD, Mo. (Sept 15, 2023) –   An angler of the year title is widely regarded as one of the most difficult titles to earn at any level of fishing   With so many talented anglers competing in the 2023 Bass Pro Shops & Cabela's National Walleye Tour (NWT) presented by Progressive on both the Pro-Angler and Co-Angler both titles were well earned.
This year we saw some of the best Co-Anglers that the NWT has ever had and the chase for the Co-Angler Angler of the year title was exciting to say the least, but in the end Jonathan Cieslak of Hartland, WI walked away the 2023 Progressive Co-Angler of the Year after earning 909 points.
"Being a Co-Angler out here is very important to a lot of anglers, because it gives them the real life experience on what life really is like on the road, and those find out those fine details about becoming a full-time Pro-Angler someday," said Cieslak. "Obviously the goal is to do good, but to walk away with the title is just something I never thought imaginable, and it hasn't even set in yet."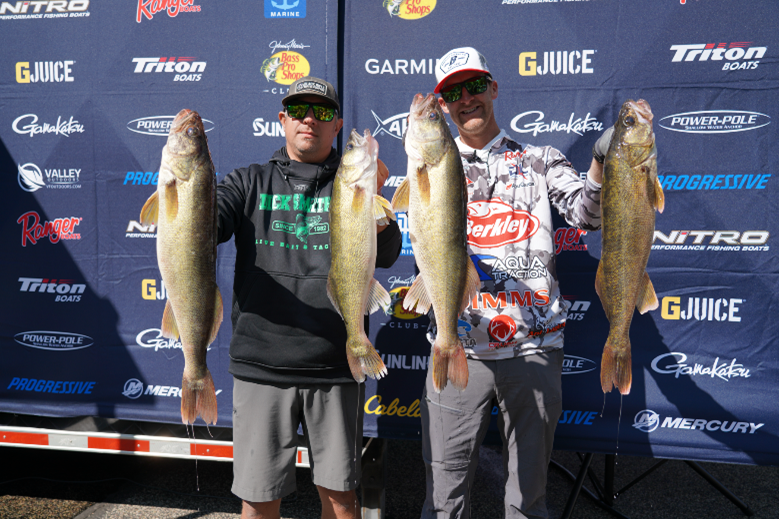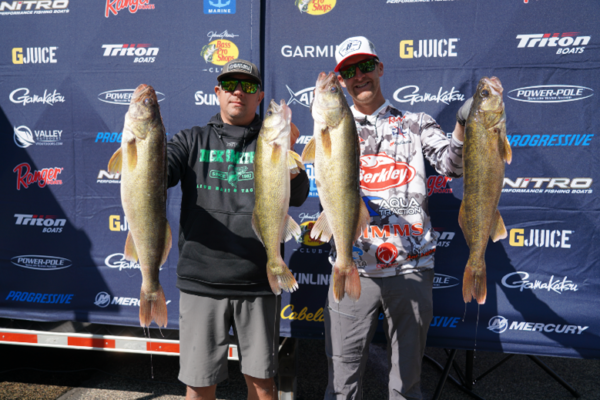 Jonathan started the year off with a 35th place finish at Spring Valley, he cashed checks at both the Lake Winnebago and Lake Francis Case events, and never finished the year below 35th place. He topped off the year with a Top-10 finish at the 2023 NWT Championship, which gave him enough for the title.
"I am super grateful for all of the pros I had this year. These guys are just phenomenal in the boat and really it's an honor to share the boat with them and learn how they are so good. Every one of them was super gracious to me and many of them I will consider friends for a lifetime."
Rest of the Top-10 in 2023 Progressive Co-Angler of the Year Points:
JESSE GLINES              BUFFALO, SD             899
ERIC WESOLOWSKI     PULASKI, WI               870
PAUL STOKES               STOCKBRIDGE, MI    863
TYLER KROUPA            LAKE PRESTON, SD  842
ALEXANDER KENNY    MEQUON, WI              832
TRINITY SCHAFF          FARGO, ND                824
RICH WEISS                  NORTH PLATTE, NE  823
LANCE KLICH               BLUNT, SD                  820
TIM ZIRBEL                   OSHKOSH, WI            819
For the full results of 2023 Progressive Co-Angler of the Year standings, click the link here: https://outdoorteamworks.com/wp-content/uploads/2023/09/2023-NWT-AOY-Standings_FINAL-co.pdf
Additional information on the events, contingency prizes, and more exciting announcements will be shared soon. For more information on updated angler qualifications, please visit www.nationalwalleyetour.com.
###
National Walleye Tour events are made possible through the sponsorship and continued support of these well-respected brands: Bass Pro Shops, Cabela's, Progressive, Nitro Boats, Ranger Boats, Triton Boats, Mercury Marine, Aftco, Garmin, Power-Pole, TH Marine, Sunline, Gamakatsu, Panther Marine, Trollmaster