Calliham, TX (June 4, 2023)-  After the first day of competition on Choke Canyon Reservoir, Texas Team Trail anglers Keith & Chuck Cole were sitting in 60th place after catching just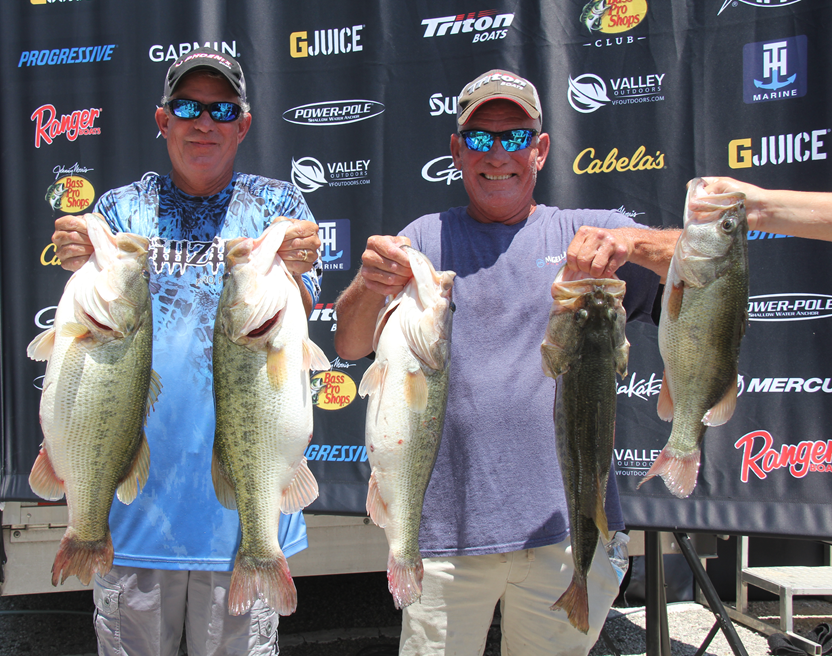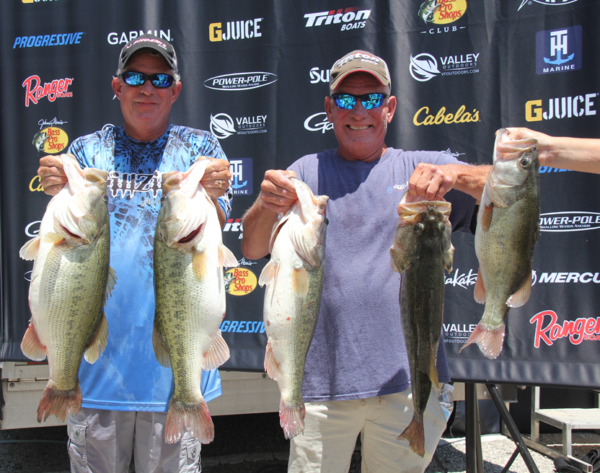 5 pounds. Contemplating going home, the team decided to go ahead and fish the final day and give it their best shot since they worked all year to make the championship event.   At the end of Championship Sunday, the duo hauled in the biggest limit weighed in on the Texas Team Trail stage all year as they carried a massive five bass limit of 39.06 pounds to the scales, giving them a two-day total of 44.07 and the win.   They walked away with $42,515.00 in cash and prizes, including a 2023 Nitro Z-18 powered by a Mercury Marine 150hp Pro XS.
"I don't know what to say…. they say days like today are what you live and dream about, but the day we had on the water was beyond that", said Mercury angler Keith Cole. "We started out the morning with an 8 pounder fishing shallow grass, and the fish just kept coming and getting bigger".
The team said that they caught the majority of their fish relating to shallow grass throwing a soft swimbait.
Miles & Keith finish in Second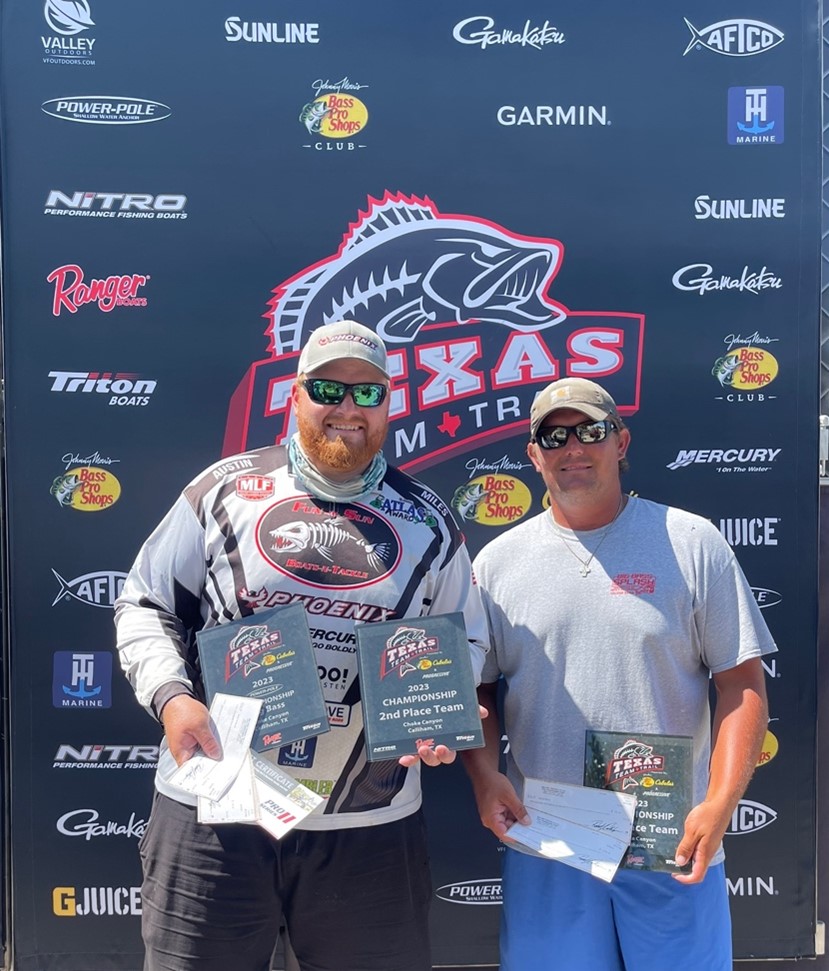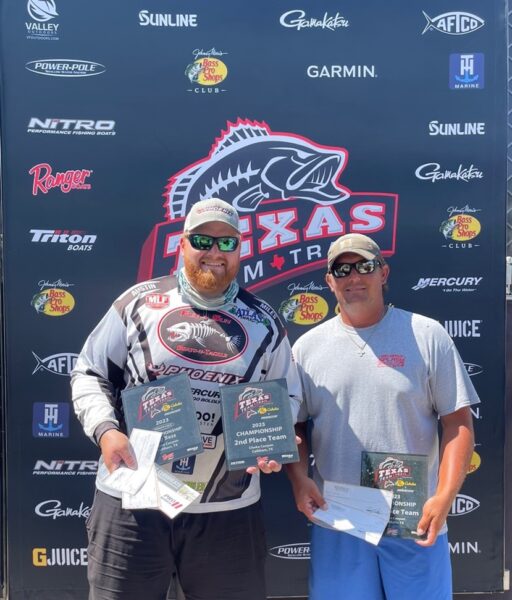 Day 1 leaders Austin Miles & Jacob Keith finished the tournament in second place with a total of 40.08, and for their efforts are awarded $6,615.
"Man we are excited with how we finished our tournament", said Mercury angler Austin Miles. "Of course we wanted to win, but how can you overcome someone bringing in nearly a 40 pound bag- that's just insane, dude. We are definitely happy with second place and look forward to getting back to Rayburn in February. The schedule next year for Texas Team Trail is awesome and we hope to get our redemption at the 2024 Championship on Toledo Bend".
The team also tied for Power-Pole Big Bass with a 9.09 and won the Garmin Contingency Bonus. Miles & Keith reported catching most of their fish up shallow flipping a 6th Sense soft plastic.
Cecil & Castledine Take Home Third and Earn Progressive Team of the Year Honors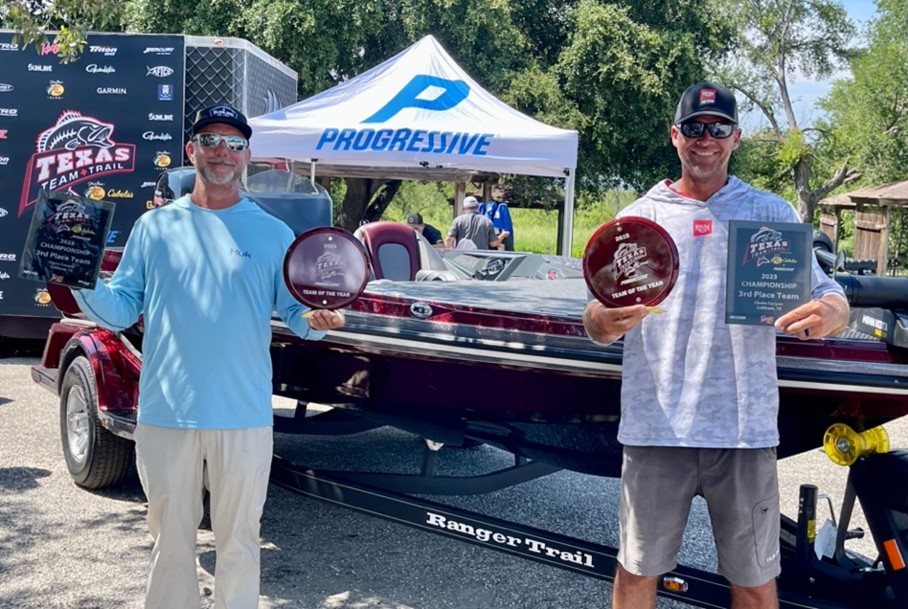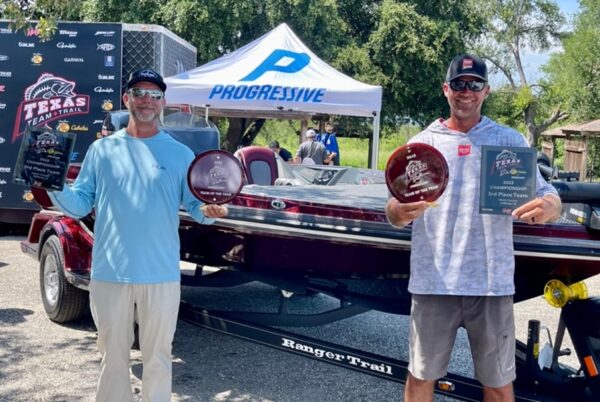 Russell Cecil and Todd Castledine finished the 2023 Texas Team Trail Championship in third place after catching a two day total of 34.04 and took home a check worth $3,410. The team also took home their third Progressive Texas Team Trail Team of the Year title .
"Man this really feels great, Todd and I are not only great friends and fish a lot of tournaments traveling together, but we also work so well together in the boat and that is the most critical element to being successful in team tournaments. We just, get one another," said Sunline angler Russell Cecil. "We don't take this for granted, those boys from Arizona had us on our toes. It takes a lot to travel that much and commit to fishing in the state of Texas against the crop of anglers we have in this state. They not only did it, but they also had us worried right up until it was announced that we had won. We tip our hats to those boys," reported Garmin angler Todd Castledine.   A complete recap of the Progressive Team of the Year standings and story will be released in the days ahead.
Power-Pole Big Bass Award was a tie with fish weighing 9.09 caught by Austin Miles & Jacob Keith and Clinton Mayfield & Terry Mayfield.
4th-10th Final Results:
4th: CHRIS ZACHRY-RANDY QUALLS – 34.01
5th: SETH KELM & JAMES WILLIAMS- 32.04
6th: CLINTON MAYFIELD & TERRY MAYFIELD- 31.09
7th: GARRETT DOKTER & COURTNEY HOBGOOD- 31.03
8th: MICHAEL MURPHREY & BOB WALTON- 30.09
9th: ZANE DRAKE & LOGAN PARSONS- 29.00
10th: WILL ANDRIE & CAMRON MILLS- 28.04
For complete 2023 Bass Pro Shops & Cabela's Texas Team Trail presented by Progressive results, click the link: https://outdoorteamworks.com/wp-content/uploads/2023/06/2023-TXTT-Championship-Choke-Canyon_Final-Results.pdf