Corsicana, TX (May, 6th 2023) – The 2023 Bass Pro Shops/ Cabela's Texas Team Trail presented by Progressive stopped at Richland Chambers Reservoir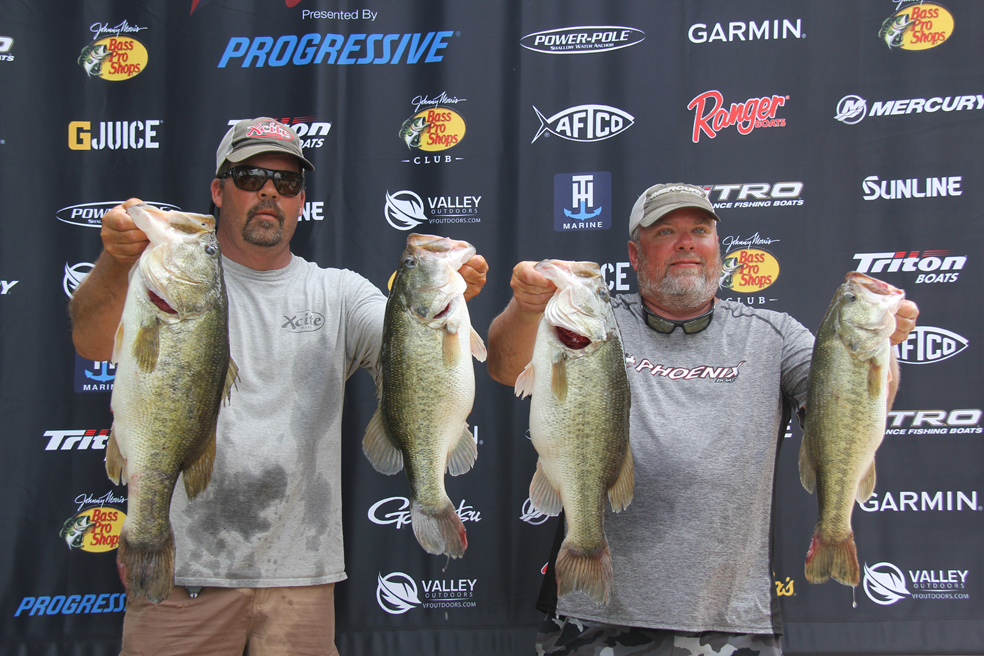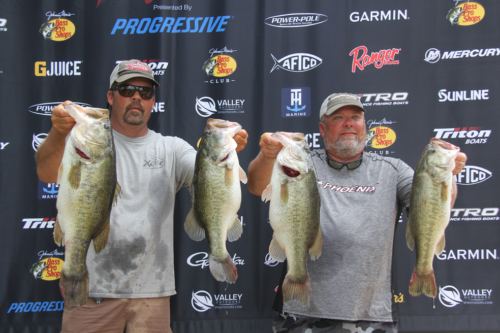 for the last regular season event of the 2023 season. Anglers were anticipating foul weather conditions and gusty winds, but what happened was a clear take off met by cloudy over-cast by the end of the day on the big bass factory known as Richland Chambers.
Richland Chambers didn't disappoint as it took over 21 pounds to make the top ten and 31.01 to win the event. The  2022 Texas Team Trail Team of the Year winners Russell Lee and Landon Ware took the win after they came to the scales with a "mega bag" at 31.01 of Richland Chambers Reservoir Largemouth Bass.  For their efforts this won the team a 2023 Triton TRX18 powered by a Mercury 150hp Pro XS.
"We had all our weight today by 10:00. The fish decided to bite early this morning and they were all the size we were hoping for," said angler Landon Ware. "History is what helped us a lot today, and although we threw everything, Texas-Rigged worms is what caught the majority of our winning weight". All told the team walked away with a total in cash and prizes of $46,725.00 which included the Triton boat and motor package, plus Garmin and Mercury contingency bonus.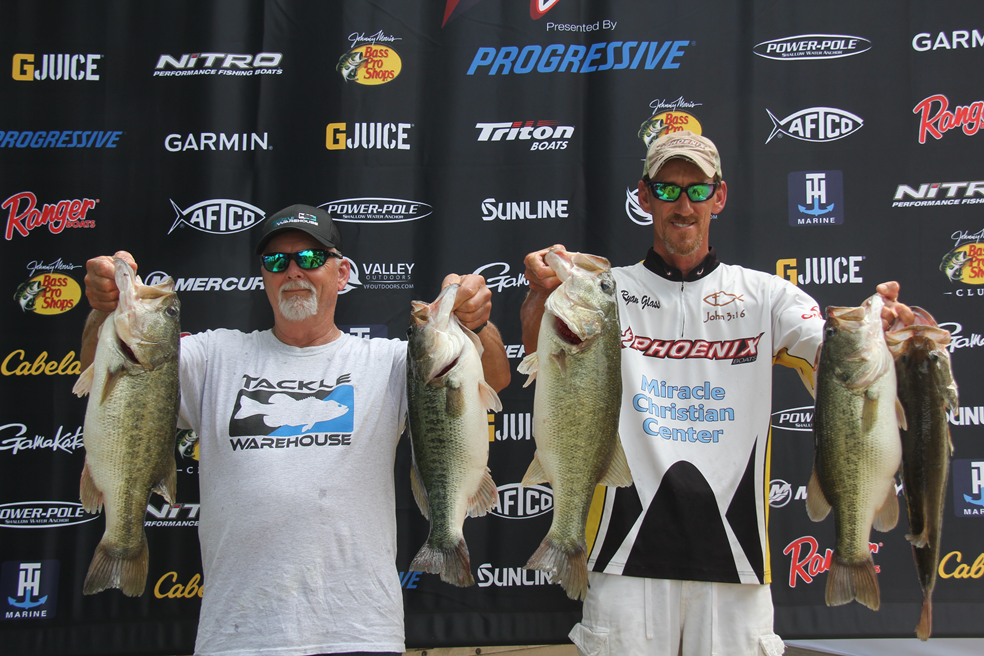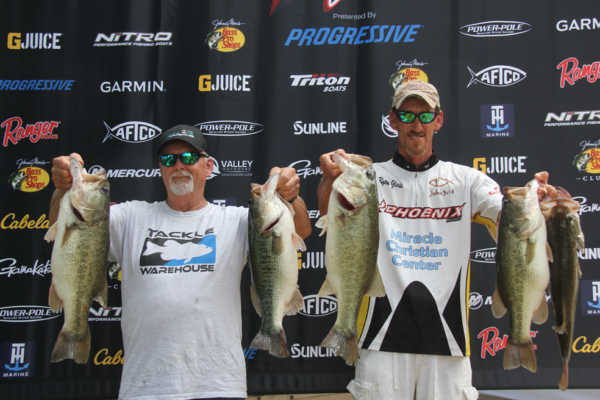 Ryan Glass & Gene Lathrop for 2nd
The Second Place team of  Ryan Glass & Gene Lathrop came to the scales in the final regular season Bass Pro Shops & Cabela's Texas Team Trail presented by Progressive event with an impressive 28.07. Bryan commented after the tournament, "we caught several keepers today bouncing around fishing history and trying to chase a shad-spawn. We started the day throwing a topwater to get things going, caught a few on crankbaits and jigs, and then upgraded late in the day throwing a big worm out deep". The team walked away with $4,998 for their catch.
Third Goes to Hanna & Hanna Jr.
After bringing in four fish for 26.11 to include the Power-Pole Big Bass of 10.05, Joey Hanna and Danny Hanna Jr. cashed a check worth $2,525 plus a new Power-Pole Pro Series II for their efforts on the water today.  "We stayed deep all day", said Mercury angler Joey Hanna. "Our biggest fish came mid-morning and very unexpected. We were targeting deep fish all day and just never could get that final keeper."
4th-10th place team results:
4th: Will Andrie & Camron Mills-24.09
5th: Chris Zachry & Randy Qualls-23.11
6th: Alan Nix & Scott Shamblin- 21.11
7th: Matt Alston & Bert Harrison- 21.08
8th: Austin Miles & Kaito Ajiro- 21.04
8th: Brandon Brossett & Kevin Allen- 21.04
10th: Spencer Fair & Blake Castleberry- 21.01
The next stop of the 2023 Bass Pro Shops & Cabela's Texas Team Trail presented by Progressive is the Championship on Choke Canyon. The Top-75 Teams in Progressive Team of the Year Points will qualify for this event on June 3rd & 4th.   Two boats and other prizes will be awarded at Choke Canyon during that event with the winners of the event earning a boat/motor combination as well as the team of the year earning a boat.  Additional prizes will be paid in both the tournament and the team of the year standings.
The Official 2023 Progressive Team of the Year standings can be found here: https://outdoorteamworks.com/trail/txtt/team-of-the-year/
Official results are located through this link: https://outdoorteamworks.com/trail/txtt/results/
About Texas Team Trail
Texas Team Trail is a part of the Outdoor TeamWorks family of fishing tournaments. The OTW brand offers a wide range of fishing events from professional tournaments to grassroots fishing derbies. All events are supported by some of the top companies in the nation and include on-site activation and activities, as well as extensive media support.  For additional live updates and information, follow TXTT on Facebook and Instagram.
2023 Proud Sponsors
Bass Pro Shops, Cabela's, Progressive, Nitro Boats, Ranger Boats, Triton Boats, Mercury Marine, Aftco, Garmin, Power-Pole, TH Marine, Sunline, Gamakatsu