Lakich Finishes Second and Heiser Takes Third
SAULT STE. MARIE, MI (July 28, 2023) — At every event of the 2023 season of the Bass Pro Shops & Cabela's National Walleye Tour (NWT) presented by Progressive, Mercury Pro-Angler Max Wilson has stayed consistent and more than once, was a threat to take a victory. Coming into the last event of the year, Max had a chip on his shoulder when it came to the St. Mary's River in Sault Ste Marie, MI, because the last time he was here a poor finish cost him winning the Progressive Angler of the Year on the National Walleye Tour.
Today, Max got his redemption, catching a five-walleye limit worth 32.09, giving him a two-day total of 65.12.   This dominant win was well earned and will be featured on a future episode of the National Walleye Tour Television series.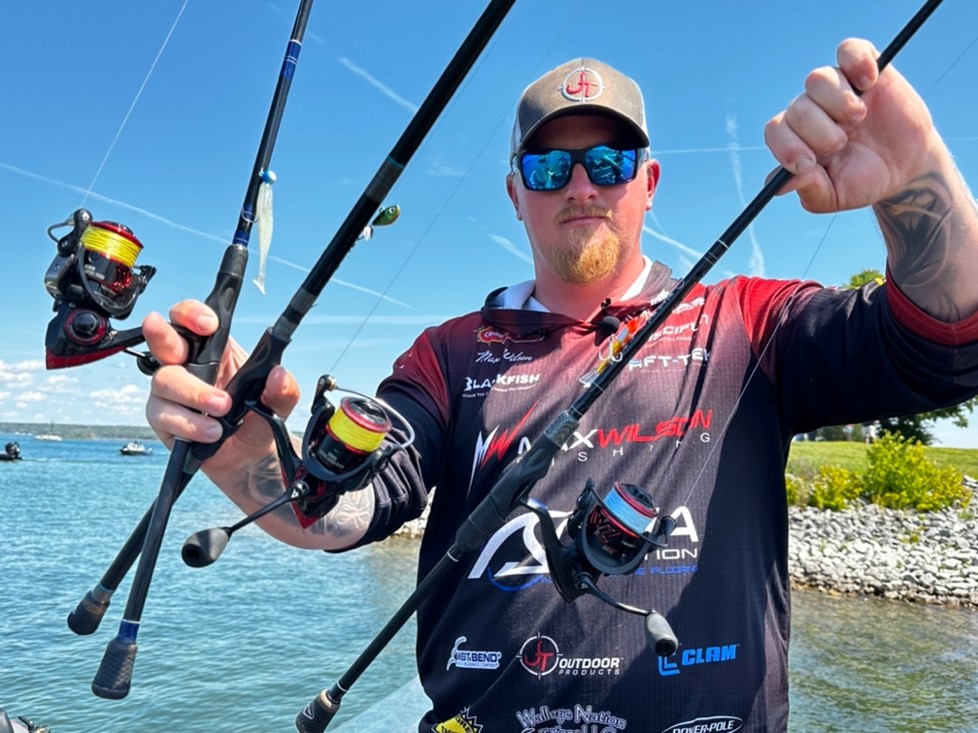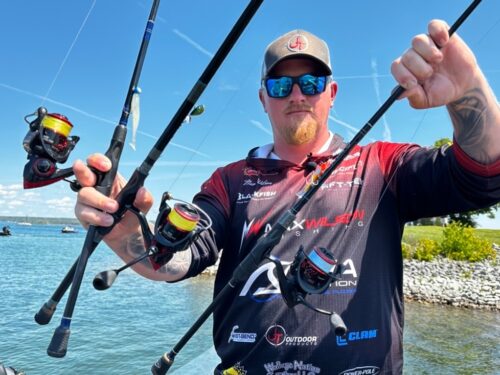 "We WON… Finally," said the Wisconsin Pro. "It was a very special day, we started out hot and probably had the weight we weighed in by 9:00a.m. This one is really special, but it is not about the trophy, it has been the process of getting here. This is the mountain, and I cannot wait to celebrate tonight with the guys that have supported me throughout this season."
Max did his damage this week using three main baits. His main go-to lure was a Walleye Creations Death Jig using a finesse presentation on a JT Outdoor Products 9'2" Snare Spinning Rod paired with a Piscifun Spinning Reel. He also mixed in an orange and chrome Rapala Jiggin' Rap and a finesse swimbait. Max also reported that a key element to his success this week was finding quality walleye in the St. Mary's River keying on specific target and that would not have been possible without his Garmin LiveScope.
"This was a special week and I want to thank my mom for surprising me this week, I have won seven tournaments and she finally got to witness one."
With his win, Max walked away with a total of $88,722.00 including a Triton 206 Fishhunter with a Mercury 225 Pro XS, and Garmin and Mercury contingency bonuses. His win also solidifies his qualification into the 2023 Bass Pro Shops & Cabela's National Walleye Tour presented by Progressive Championship event on Devil's Lake in September.
Garmin Pro-Angler Isaac Lakich in Second with 57.10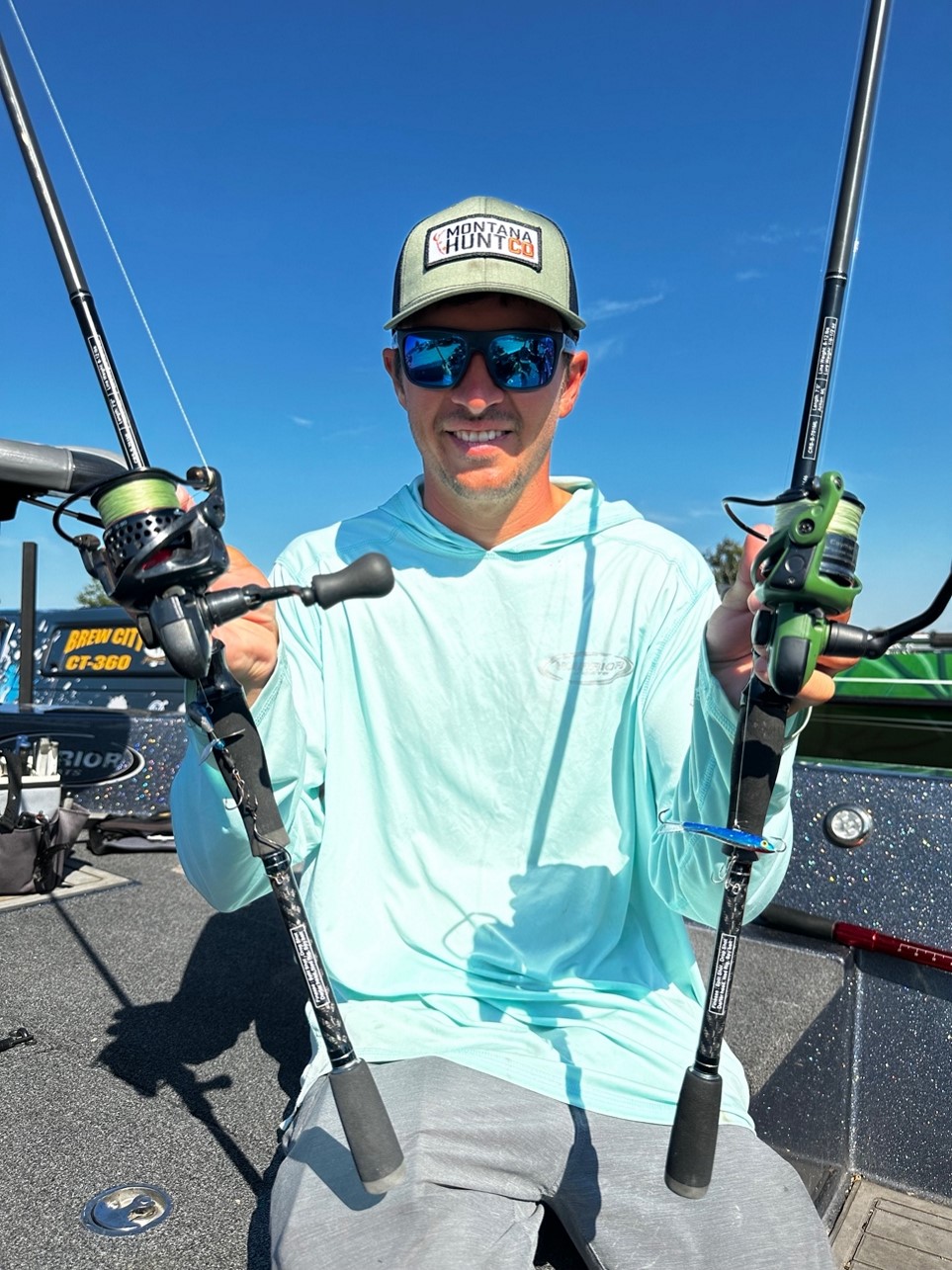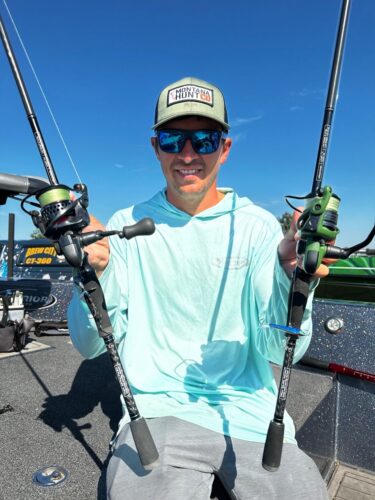 Mercury Pro Isaac Lakich came into the scales with a five-walleye limit at 31.06, giving him a total of 57.10 and earning him a second-place finish. In total, he walked away with $18,560.
"My week was pretty crazy, but I stuck to what I found in practice and what I had confidence in. For me it was just trusting my Garmin LiveScope to find shallow water humps holding fish. I used a home-made bait using Do-It Molds products and a Rapala Jiggin' Rap. Throughout the week I noticed a lot of Smelt in my livewell, so that is why the Jiggin' Rap worked so well. Every time I see that I know to pick up that bait," said the Wisconsin Pro.
Isaac shared water with Max throughout the week but worked with him to make sure each had their own water and said even though second is not a win- he is proud of his friend Max for taking the victory.
Isaac also wanted to thank Okuma Fishing, Do-It Molds, Mercury, Power-Pole, and Fish Lab Tackle.
Ranger/ Mercury Pro-Angler Corey Heiser Finishes in Third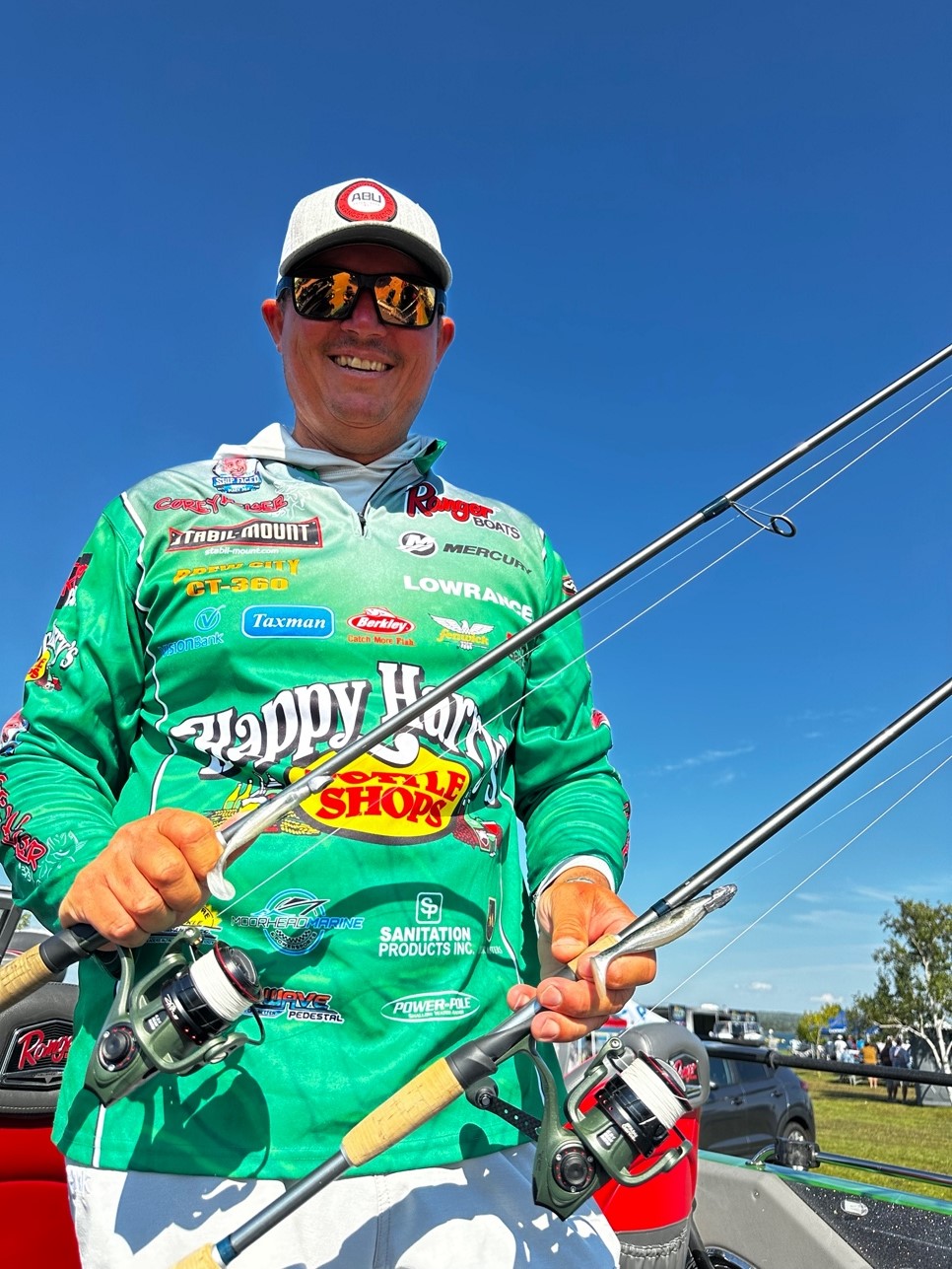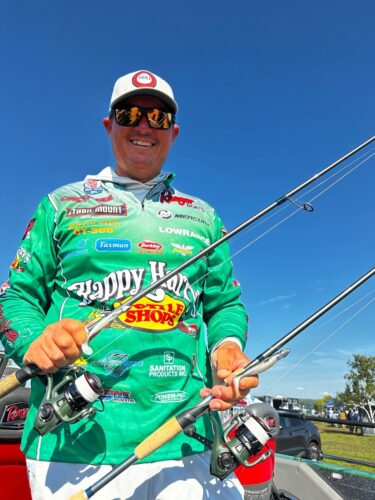 Ranger & Mercury Pro-Angler Corey Heiser finished the tournament in third place after bringing to the scales 26.06, giving him a two-day total of 54.09 and cashing a check for $18,634 including a $2,500 Ranger Cup bonus.
"This week I targeted weeds and cabbage using forward-facing sonar and used a Berkley Champ Swimmer to catch all my keepers this week. Early in the week I figured out the fish wanted a much different cadence, snapping my rod, instead of swimming it. I did not catch many keepers, but the keepers I caught were the quality I needed," reported Heiser.
Rest of the Final Top Ten at St. Mary's River:
4.) ERIC MCQUOID          KEWAUNEE, WI               45-09            $15,094
5.) JOHN HOYER              WAYZATA, MN                 44-11            $13,600
6.) TOM HUYNH               WOLVERTON, MN            44-00            $11,310
7.) AUSTIN RAGOTZKIE   EDGERTON, WI               42-12            $10,160
8.) OWEN WILCOX           LAUREL, MT                    42-06            $7,610
9.) JASON DOYON           SAULT STE MARIE, ON    40-01            $8,710
10.) JACOB ELL                BISMARCK, ND                39-11            $6,360
Pro-Angler results can be found here: https://outdoorteamworks.com/wp-content/uploads/2023/07/2023-NWT-Sault-Ste-Marie-FINAL-RESULTS_pro.pdf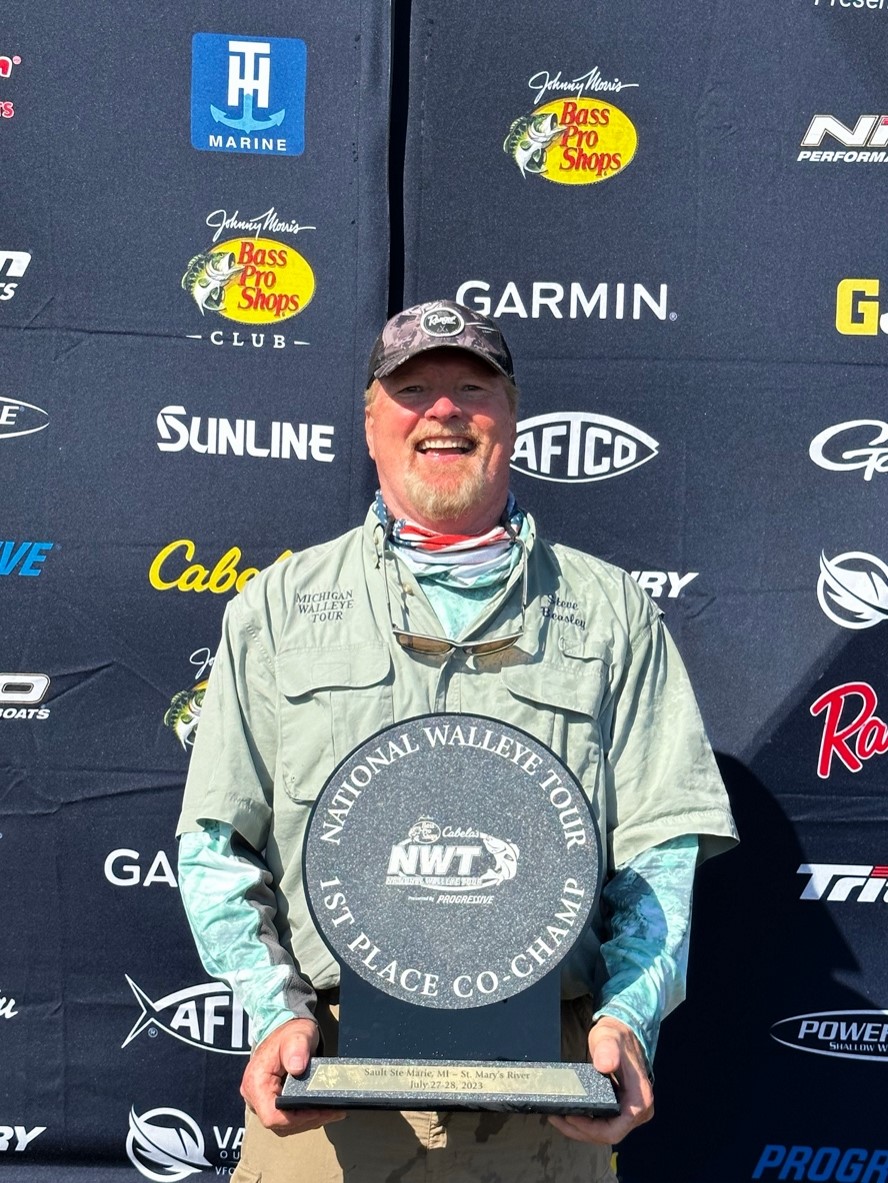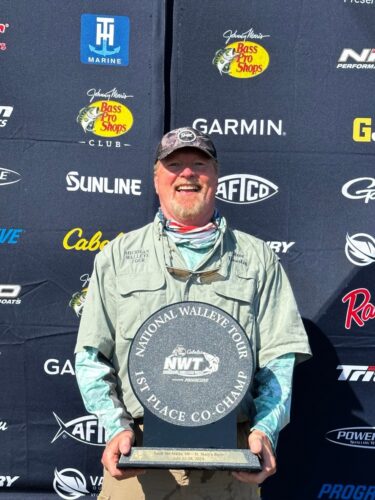 Winning Co-Angler is Steve Beasley from Macomb, MI with a total of 44.13, taking home $8,970.
Full Co-Angler results from Day 1 are here: https://outdoorteamworks.com/wp-content/uploads/2023/07/2023-NWT-Sault-Ste-Marie-FINAL-RESULTS_co.pdf
Final Progressive Angler of the Year results and NWT Championship qualifiers will be announced soon.
Additional information on the events, contingency prizes, and more exciting announcements will be shared soon. For more information on updated angler qualifications, please visit www.nationalwalleyetour.com.