DEVILS LAKE, ND (Sept 8, 2023) – Not many anglers get the chance to win an NWT Championship, and even fewer have the opportunity at a chance to win an Angler of the Year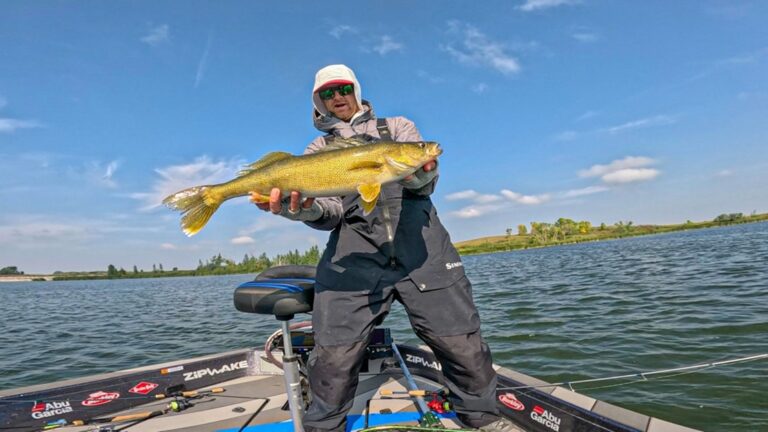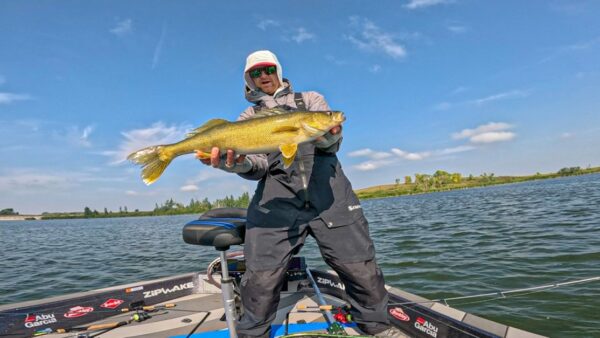 title.   However, Ranger/ Mercury Pro-Angler John Hoyer made history today when he won both titles at the season ending 2023 National Walleye Tour Championship on Devils Lake in North Dakota.
The Minnesota angler caught a total of 93.06 pounds over the course of the three-day championship, including the largest bag of the tournament on Day 2 with a five fish walleye limit weighing 39.12- the largest bag weighed  in during the 2023 Bass Pro Shops & Cabela's National Walleye Tour (NWT) presented by Progressive championship.
"WOW, is all I can really say", said the Ranger/ Mercury pro who accomplished his first angler of the year title and third NWT Championship title. "The first thing I really have to say, is thank you to my sponsors. Without their support none of this is possible, and today just shows how awesome all of the partnerships that I have can really pay off".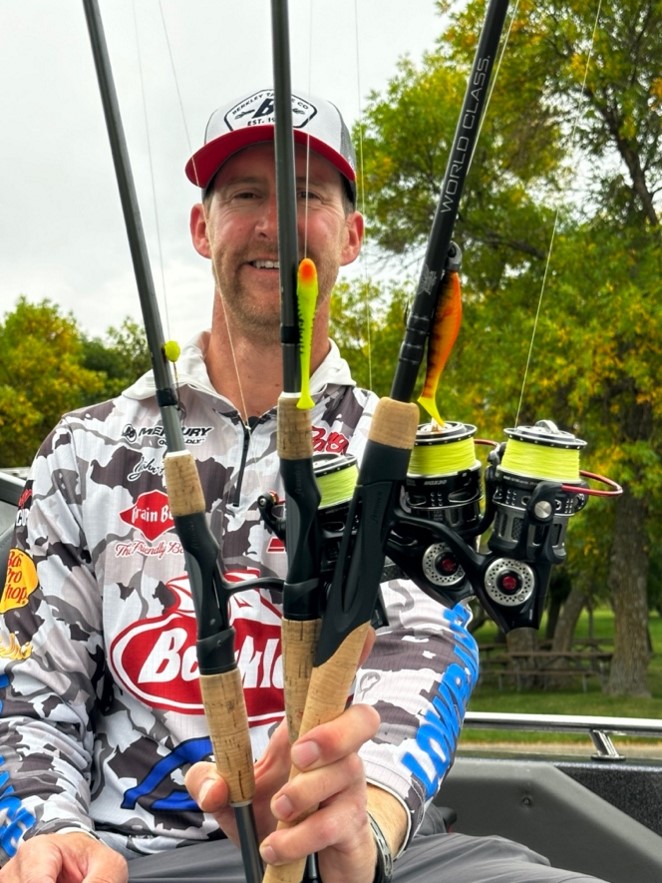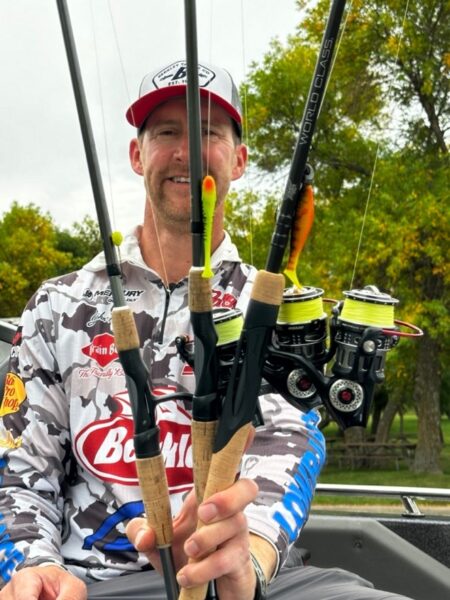 John previously won the NWT championship in 2019 and 2022. He is the first angler to win back-to-back NWT Championship and the first to win three. In total this week, he walked away with $202,790 in cash and prizes. This includes a 2023 Nitro ZV20 powered by a 225 Mercury Pro XS for winning the 2023 NWT Championship, and a 2023 Ranger 620Pro powered by a 250 Mercury Pro XS for accomplishing the 2023 Progressive Angler of the Year honors. In addition, John gets to take home the $10,000 Ranger Cup Bonus for being a qualified Ranger Boat owner- the highest paying contingency bonus in professional walleye tournaments, and $1,000 in Mercury Bonus cash.
John reported catching all of his fish during the three days on competition on a Berkley "Champ" Swimmer rigged on a 1/4oz Berkley Fushion19 Jighead, a Berkley Agent E Swimbait, and when the fish got "cranky" as he called it he would down size to a jighead with a nightcrawler. "The crawler actually saved my tournament because it helped me catch most of my quality fish, including the 11-pounder from yesterday", said Hoyer. All of his baits were fished on Abu Garcia rods & reels.
"I want to thank Devils Lake, ND and their help to pass recent legislation that helps tournament anglers like myself. Devils Lake is an awesome walleye fishery, and this week has been phenomenal, the crowds have been what we wanted all year- they really showed us a lot of support. But now, it's time to go Elk hunting".
Pro-Angler Issac Lakich Maintains Second with 90.06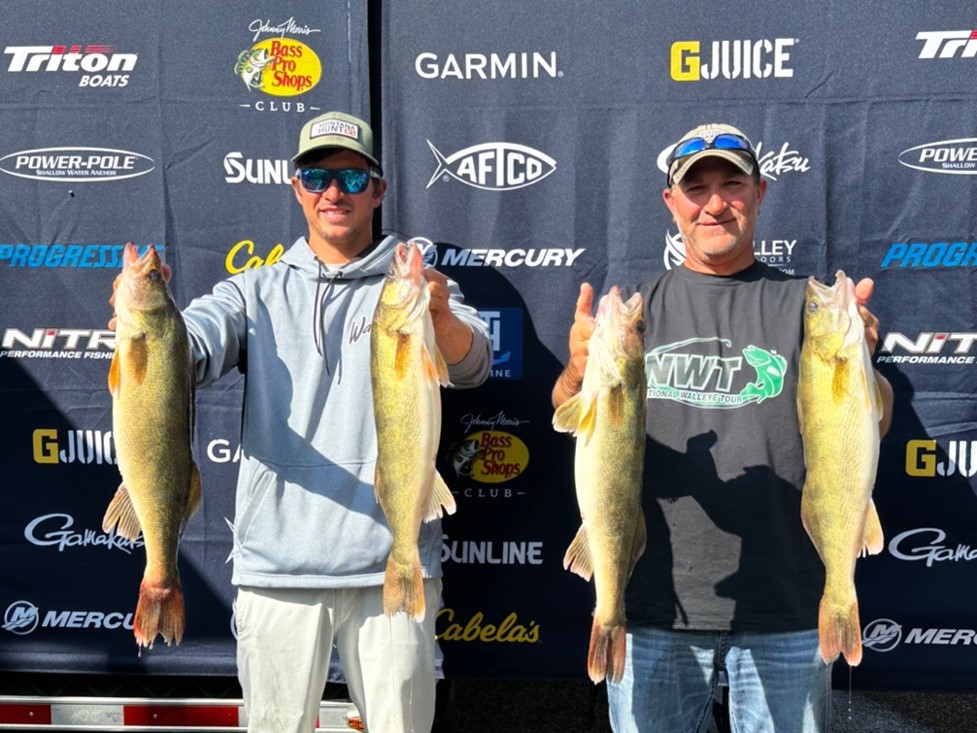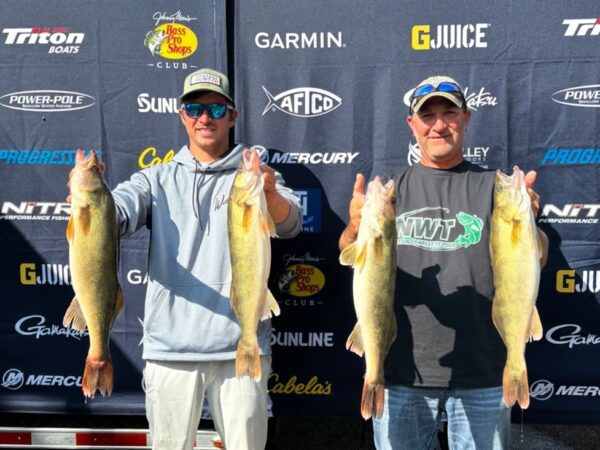 Isaac Lakich held his spot in second place after weighing-in 23.12 on the final day to give him a total of 90.06 and take home $18,000 including a $500 Garmin Bonus for being a qualified Garmin owner. This makes back-to-back Top-5 finishes for the Mercury Pro-Angler.
"I am exhausted, this week was very fast paced and crazy for me. I knew I would need a huge bag to try and take home the win, but this just gives me fuel to come back in 2024 and accomplish winning a championship", said the Pro.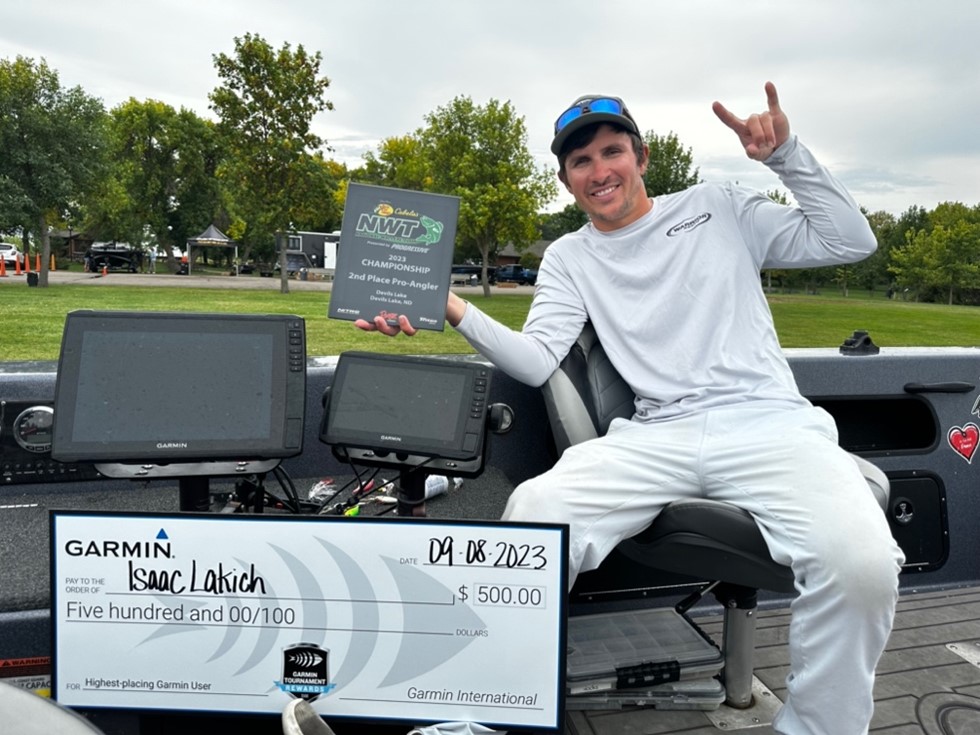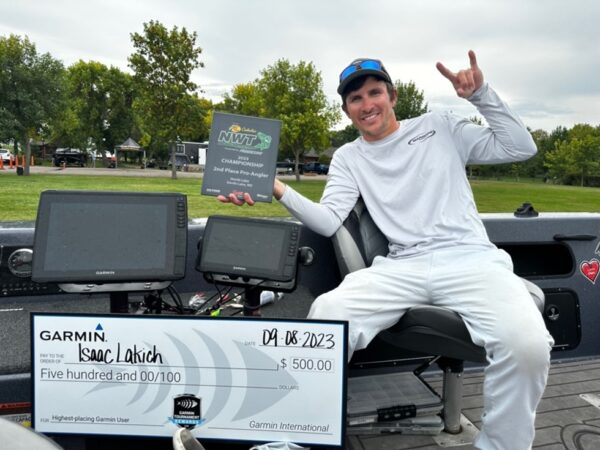 Isaac reported catching all of his fish utilizing his Garmin LiveScope and throwing a small jighead rigged with crawlers.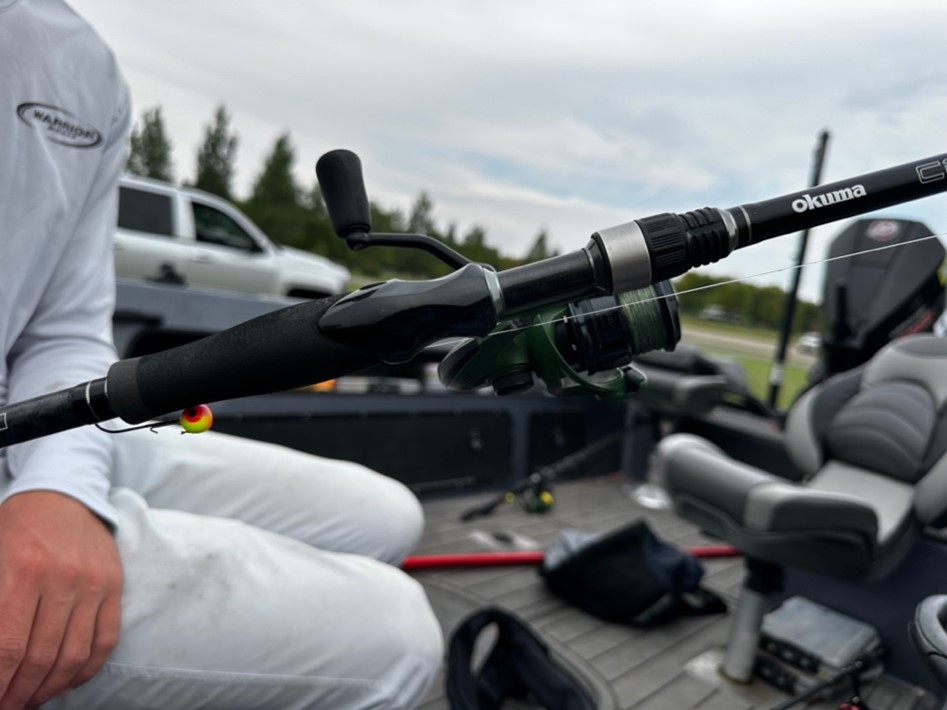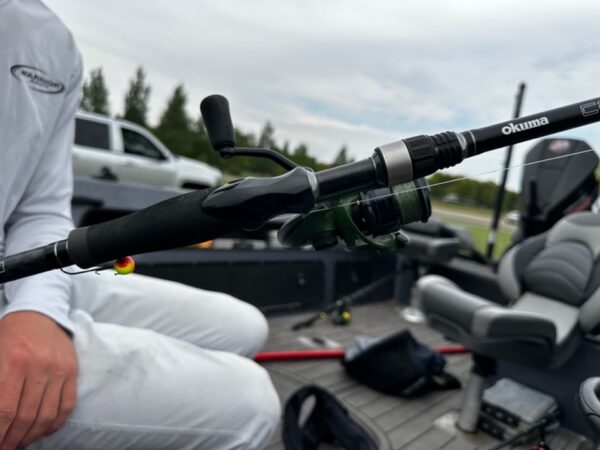 "I think I've become known out here as someone that has spent a lot of time with the Garmin LiveScope and really have it dialed in. That helped me a lot on Devils Lake this week, but also my Okuma rods and reels to give me the ability to fight my fish effectively and not worry about smaller tackle of line size".
Mercury Pro-Will Pappenfus Finishes Third 79.03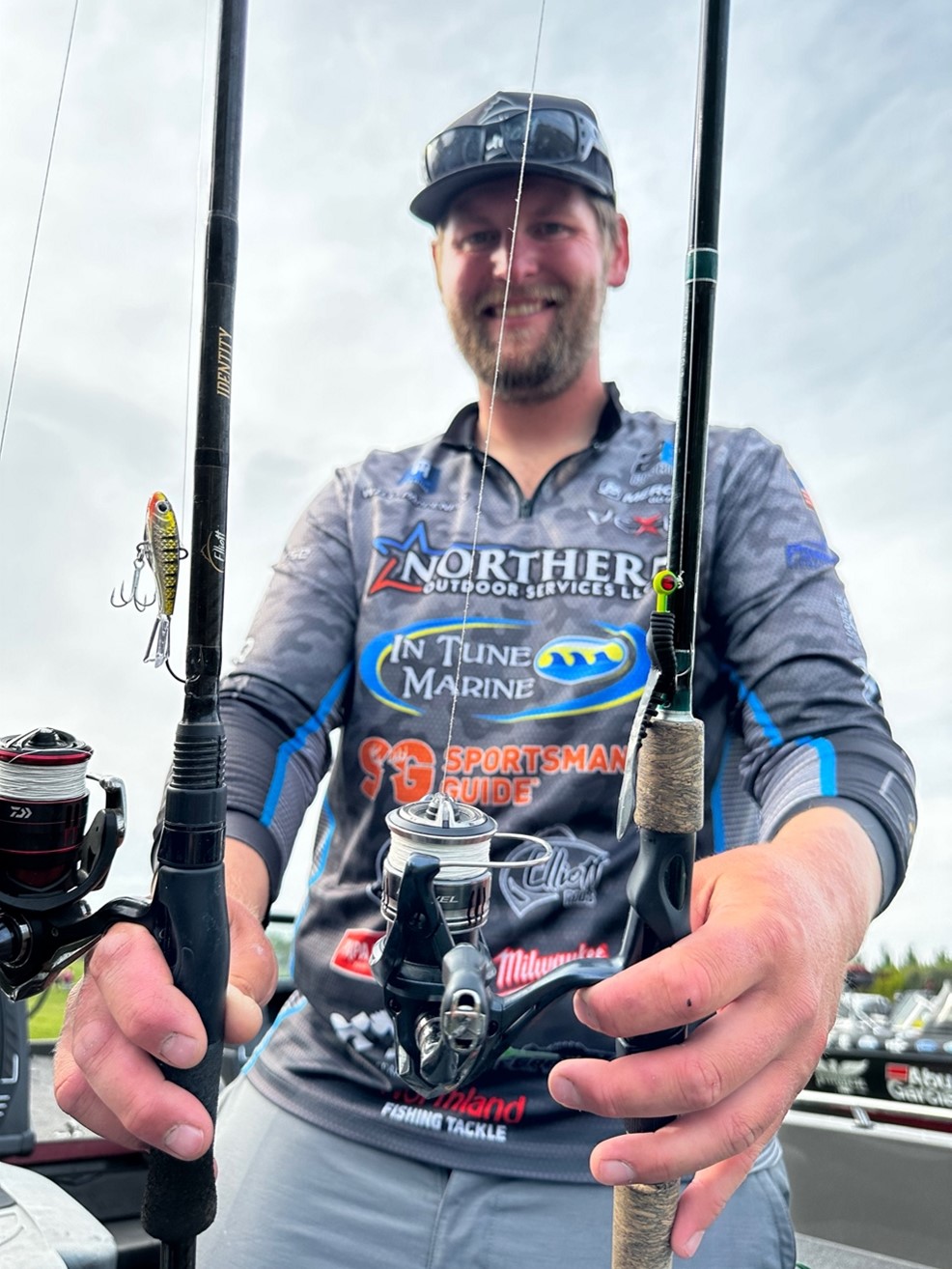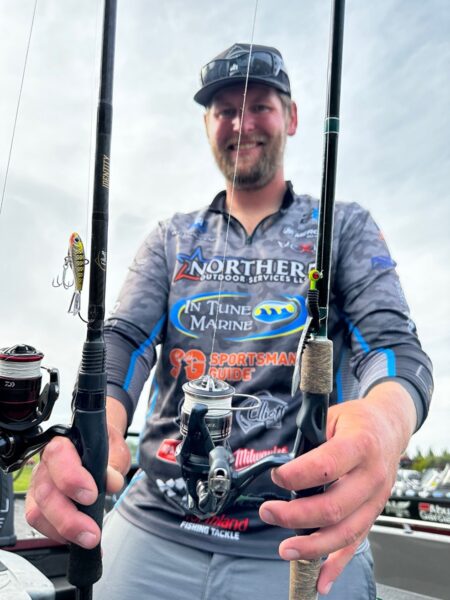 Will Pappenfus, from Shevlin, MN finished the 2023 NWT Championship in third place with 79.03 and taking home $17,247.
"This week just really worked out for me. I had a few good areas that I rotated around, and it all just seemed to go right", said the Mercury pro. "I finally felt really comfortable during this tournament and fished relatively clean, so over all I am happy, and this is a great way to end the year."
Will said that his primary bait choices were a Northland Tackle Short-Shank Tungsten Jig rigged with a Northland Tackle Eye-Candy Crawler, and a Northland Tackle Rattlin' Puppet Minnow. All of his baits were rigged on Elliot Rods with Diawa spinning reels.
The Rest of The Top-10 Cut Fishing the Final Day on Devils Lake:
JOSH WIESNER        FOND DU LAC, WI 77-11           $16,058
DUSTIN T MINKE      WALKER, MN 76-10                   $15,993
MIKE DEFIBAUGH    BELLEFONTAINE, OH 75-08      $14,179
MAX WILSON           CAMPBELLSPORT, WI 74-07      $13,334
MATT SCHIEFELBEIN SOBIESKI, WI 72-10                 $11,894
ERIC MCQUOID        KEWAUNEE, WI 66-15                $11,300
KOREY SPRENGEL  BEAVER DAM, WI 54-14             $10,110
Final Pro-Angler results can be found here: https://outdoorteamworks.com/wp-content/uploads/2023/09/2023-NWT-Championship-Day-3-Final-Results_pro.pdf
2023 NWT Championship Winning Co-Angler is Trinity Schaff with 78.03 and takes home $6,500 cash.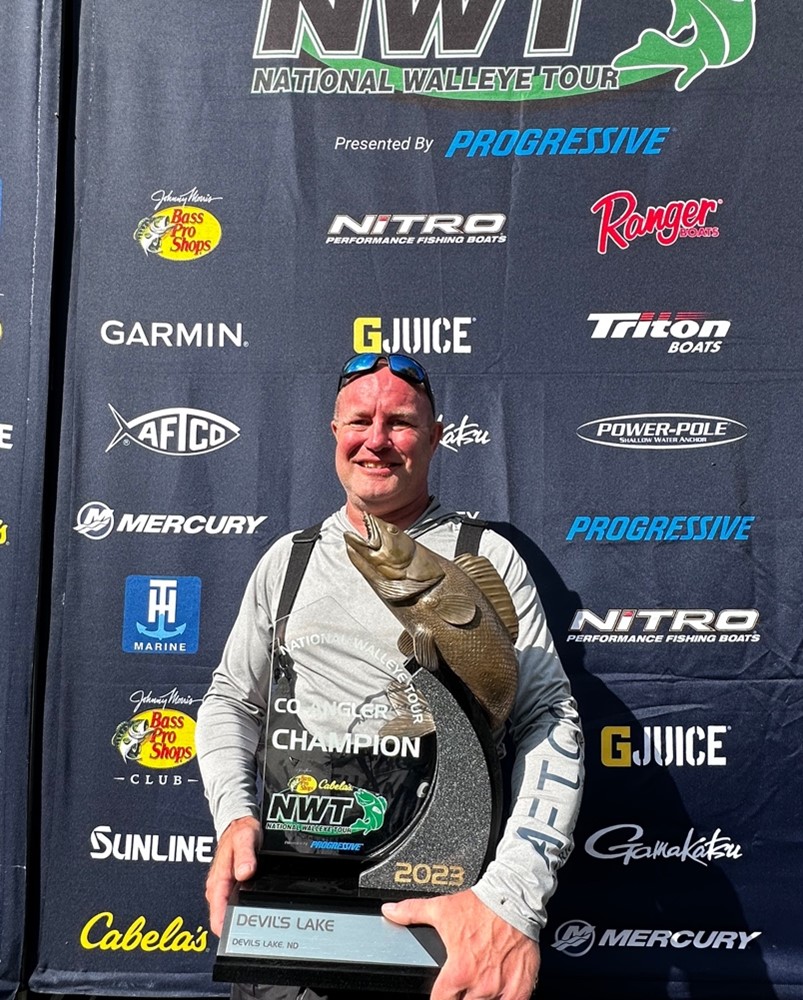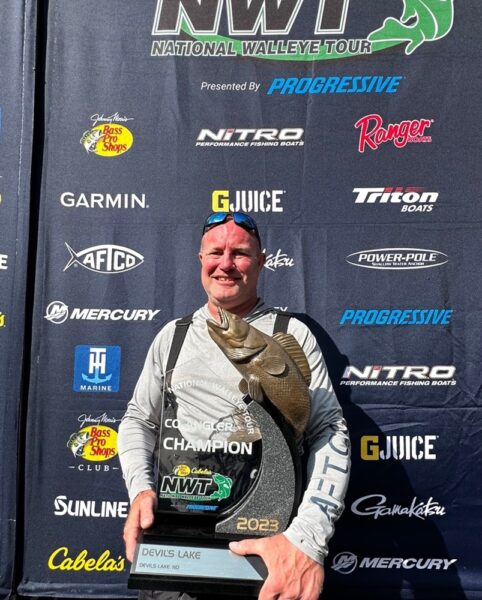 Final Co-Angler results from Day 2 are here: https://outdoorteamworks.com/wp-content/uploads/2023/09/2023-NWT-Championship-Day-3-Final-Results_co.pdf
Additional information on the events, contingency prizes, and more exciting announcements will be shared soon. For more information on updated angler qualifications, please visit www.nationalwalleyetour.com.
###
National Walleye Tour events are made possible through the sponsorship and continued support of these well-respected brands: Bass Pro Shops, Cabela's, Progressive, Nitro Boats, Ranger Boats, Triton Boats, Mercury Marine, Aftco, Garmin, Power-Pole, TH Marine, Sunline, Gamakatsu, Panther Marine, Trollmaster