OSHKOSH, Wis. (May 9, 2023) – After an emotional season opener, the Bass Pro Shops and Cabela's National Walleye Tour presented by Progressive, heads north to the Badger State May 17-18 for the second event of the 2023 season. Lake Winnebago and its entire system is in play, meaning the field of the world's best anglers will spread out nicely between the main lake, the Fox River, the Wolf River, Lake Butte Des Mort and Lake Poygan. While the water is currently high and cold, a steady warming trend is predicted to trigger a feeding frenzy.
The last time the NWT visited Oshkosh (2019), North Dakota pro Zach Axtman slip-bobbered his way to victory in wet, cold and dreary conditions. While bobbers certainly put walleyes in the boat, it's not expected to be a major player, especially if the weather warms.
"It's been a cold start to spring, and everything is a little behind here in Wisconsin," said Mercury pro Jason Przekurat, one of only two anglers with two NWT Championship victories. "It looks like a major warming trend is on the way. Practice is supposed to be about 70 degrees. That's going to put the fish on a major, major migration. Right now, there's still a lot of fish in the river. But when they get up and go, they go. When the weather warms like that, they really put the feed bag on, but they also move so frequently that it makes it challenging to stay on them. This time of year, there's typically a strong morning bite and then another two or three feeding windows throughout the day."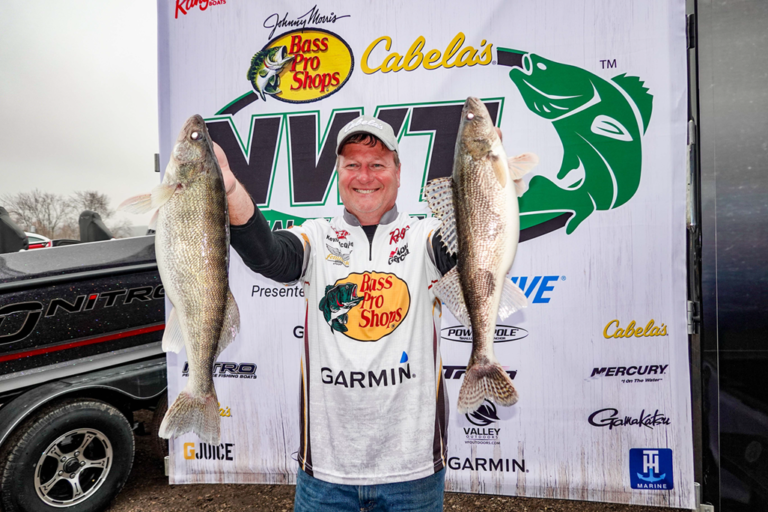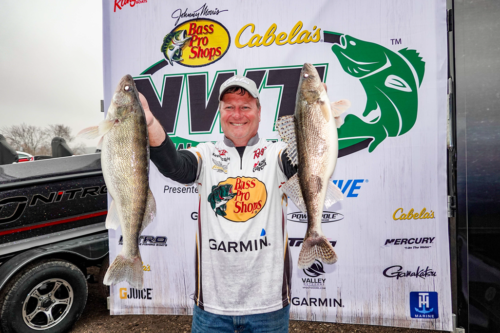 Ranger Boats & Bass Pro Shops pro Kevin McQuoid reports, "Our second stop at Lake Winnebago consists of two river systems and four lakes. This system is shallower overall but solid limits will be caught in each of the lakes which will spread the field out pretty well. Trolling Berkley Flicker Shads has been a staple here for a long time and I expect that they will cash many checks here in this tournament also. Anglers will have to have their whole arsenal ready because it could be casting jigs, bobbers, flies, trolling or chasing down the right walleyes with Garmin Livescope."
"There's so many fish in the system, but there's also a lot of food," explained McQuoid. "Those 18- to 20-inch fish are pretty plentiful, and those fish will put you in contention. I'm super comfortable (on Winnebago), but it's a body of water that's always challenging. It can be temperamental; you have to make it happen every day."
Both Przekurat and McQuoid highlighted the diversity of the system, which will allow anglers to fish to their strengths. For Przekurat, he's hoping to find a shallow-water jigging program. McQuoid will try to locate active fish with crankbaits – both casted and trolled. Other popular techniques include pulling flies with pencil weights and slowly dragging live-bait rigs.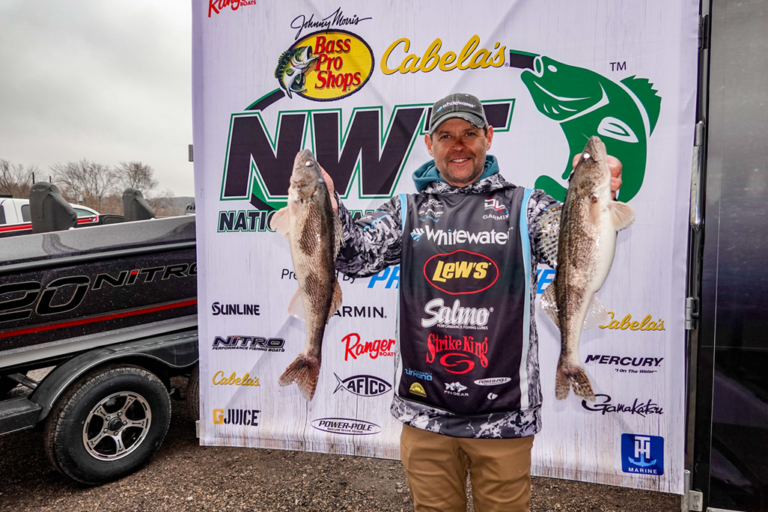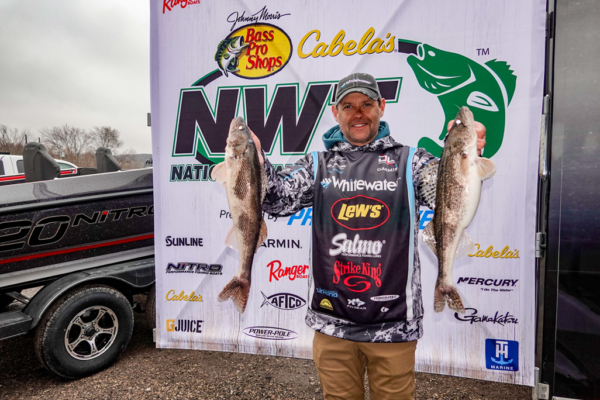 "There's not really one dominant pattern," stated Przekurat. "You can do anything you want on this system. Salmo Hornets, either trolled or casted, are always a mainstay on Winnebago, but there's not one thing that will be the winning technique. Most of the time, the winning pattern is a combination of two or three techniques."
"The staples on 'Bago are Flicker Minnows," McQuoid said. "I've also had a lot of success recently with the smaller Money Badger too, the No. 4s and No. 5s. It has lots of roll, which sets up nicely in Winnebago's dirtier water."
The same uncertainty can be said for locations. While Axtman won on the main lake (near the mouth of the Fox River), that's no certainty this season.
"It could be won on the upper lakes or on Winnebago itself," added Przekurat. "I would say it's about 50-50. As they migrate (after spawning in the Wolf River), they don't all just flush into Winnebago. If they like what they have, they will hold up in the upper lakes. They don't have to move until the water gets too warm. This time of year you can go anywhere."
"I plan to pre-fish for six days and this is one stop it is hard to cover everything effectively in that time. The fun part should be the timing of when we are there; we should have some great fishing this year no matter how you want to fish. Be sure to be at the weigh-in or tune in online, because it's going to be an exciting weigh in every day. Everyone has a great shot at this one, because there are so many techniques that will produce. Best advice – fish to your strengths well but more importantly adapt and fish the conditions for each day", said McQuoid
Anglers are permitted to keep six walleyes each day and weigh their best five. Culling or upgrading is not permitted.
"If the weather is stable, I could see 32 to 34 pounds winning it," concluded Przekurat. "It should be real enjoyable. Everything is shaping up for a nice derby."
"I assume the winning weight is going to be just over 30 pounds," offered McQuoid. "The system has a lot of nice fish, but not a lot of giant fish. The 5- and 6-pounders are the kickers in this event. It just needs to warm up to get the bite going, which should happen just in time for the tournament."
This event currently has 143 of the top walleye pros registered to compete for $15,000 cash and a 2023 Triton 206 Fishhunter w/ 225 Mercury Pro XS valued at $68,250 plus FRT & prep.
Anglers will take off each day at 7 a.m. Central time from Menominee Park in Oshkosh. The daily weigh-ins will also take place at Menominee Park, beginning at 3 p.m. The full field fishes each day with the winner in each division being determined by the heaviest cumulative weight.
The National Walleye Tour consists of four regular-season events and a no-entry-fee championship. Each regular season event is a two-day, pro-am tournament and delivers over a 100 percent payback. Pros compete against other pros, and co-anglers compete against other co-anglers.
Pro angler registration is ongoing for the remaining two NWT qualifiers on Lake Francis Case and the St. Mary's River. The deadline to sign up is on Friday – two weeks prior to each event. Registration can be taken over the phone at (580)765-9031 or online by visiting https://outdoorteamworks.com/trail/nwt/registration/ For more information on rules and tournament payouts, visit https://outdoorteamworks.com/trail/nwt/
About National Walleye Tour
National Walleye Tour (NWT) is part of the Outdoor Team Works family of fishing tournaments. The OTW brand offers a wide range of fishing events from professional tournaments to grassroots fishing derbies. All events are supported by some of the top companies in the nation and include on-site activation and activities, as well as extensive media support. For live updates and information, follow NWT on Facebook and Instagram or visit https://outdoorteamworks.com/ to catch up on all the action.
2023 Proud Sponsors
Bass Pro Shops, Cabela's, Progressive, Nitro Boats, Ranger Boats, Triton Boats, Mercury Marine, Aftco, Garmin, Power-Pole, TH Marine, Sunline, Gamakatsu